While being pretty upset at work, I find comfort in books and music, just like most people do.
So I thought up a new corner – Tuesday's Playlist, because, to me, Tuesday is the middle of the week, just the time when I need something to push me towards holding on until the weekend.
Every Week I will pick five songs and a book that matches each song, and post the playlist.
Tuesday's Playlist
Song #1 – Death to My Hometown by Bruce Springsteen
The book that (in my head) goes along with this song is The Hunger Games. Every person who's ever listened to the song could probably understand why these two come together in my head.
Song #2 Mean by Taylor Swift
There are many reasons this book goes along with the song. But, one of the main reasons it connects in my head is not, in fact, Cath's insecurities, but, actually, the harmonies in the chorus of the song. It reminds me so much about the harmony of the group in the book, which makes me very happy.
Song #3 Writer in the Dark by Lorde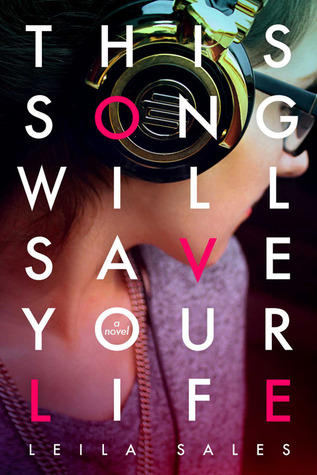 Unfortunately, I already used Fangirl for Mean, but I feel like This Song Will Save Your Life is a pretty good choice for this song. It reminds me of the theme of music in the book so, so much.
Song #4 Hardcore by Reignwolf
This book, like the song, is pretty brutal and crazy. While I was reading this book I felt like I could fight anybody and solve any problem and basically do anything. While listening to this song, I feel the same, which is not so surprising, if you ever listened to this song. (Which, to be honest, is not Reignwolf's best.)
Song #5 All My Heroes by The Bleachers
I'll be 100% honest, I haven't read this book yet, but it pops to my mind every time I listen to this song. If I understad the plot right (and correct me if I don't), the book follows the battle of heroes and villians, or something like that, and I don't know how to explain why this book comes to my mind, but I hope those who read the book will understand.